August 27th, 2008
I'm here! I have been ultra busy, and not necessarily with designing. Real life can tend to put the designing on hold from time to time. I live in Florida, and as I am sure most of you know, we were recently visited by Tropical Storm Fay. What a pain she was! She invited herself over, stayed way too long, and then left a huge mess behind.
My husband works at the EOC for a neighboring county and, as we found out, is essential personnel. He went into work on Wednesday and did not come home until Saturday. He was only home long enough to sleep and then was back to work for another 12 hours on Sunday. He even missed our summer handbell performance. We had to grab one of the youth who happens to read music and have him fill in. Poor kid had to sight read, and the music was HARD. He did a pretty good job though, and we muddled through the concert. Nobody in the audience seemed to even notice, thankfully.
I took the kids and our dog and headed over to my parent's house during the storm. They got some flooding, which we expected, and we watched their neighbor's mailbox float down the road.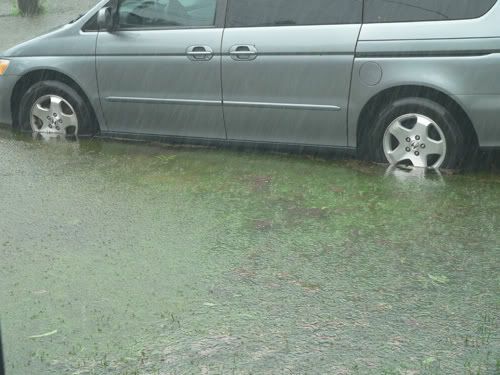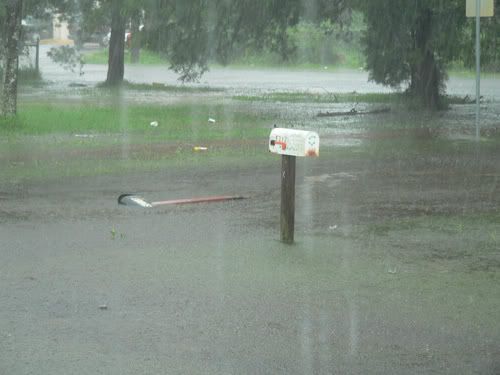 My grandfather also had some flooding in his apartment. Other than that, we lost some branches at my house and that's about all. It could have been so much worse, and I am so grateful that we all made it through with such little damage.
We also made the mistake of starting school last week, just before Fay came by. The kids were excited about starting our year, and then everything got put on hold. Right now, our favorite part of school is science. I found a nice and FREE science curriculum that I am using with the kids. The unit is 33 weeks long and the focus is on the human body. You can find it at ourlosbanos.com. Since J1's favorite subjects are math and science, I figure we will do this as additional science for him.
Want to know why the kids are enjoying science so much? They love the interactive activities and projects. 🙂 We did a project this morning where we created edible DNA. J1 LOVED it and looks forward to learning everything he can in regards to DNA and cells. J2 seems to have a slight grasp on the concept now, and the girls enjoyed getting to match the colored patterns, which was more age appropriate for them. The best part, of course, was that they got to eat it after their picture was taken. 🙂 The original project called for colored marshmallows to be used, but the grocery store did not have any in stock so we used gummy bears instead. I think it actually worked out better since the colors were brighter and easier for the kids to see. The drawback was that they were a little harder for the younger ones to stick onto the toothpicks without them breaking and causing a slight meltdown period.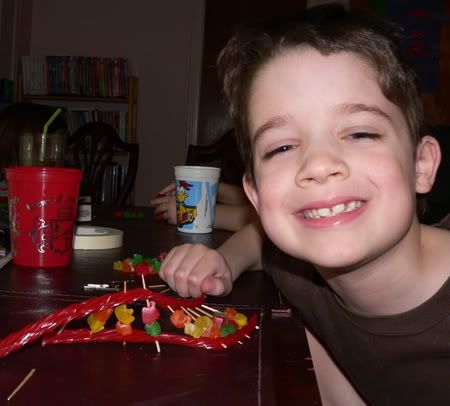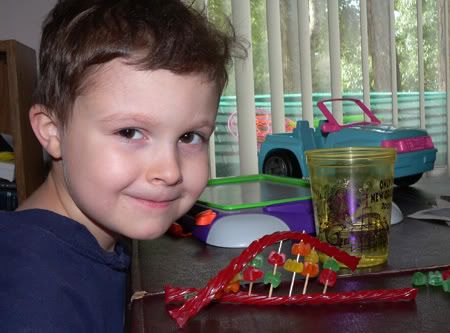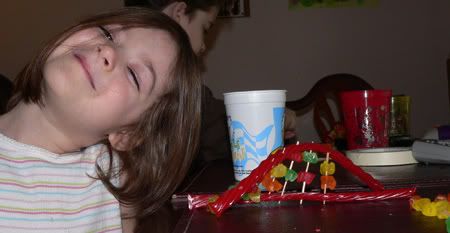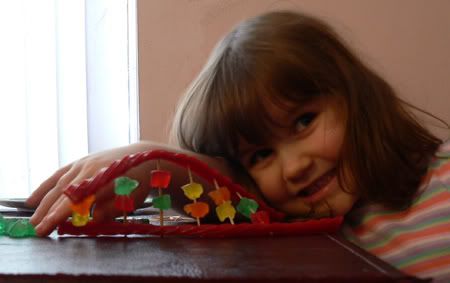 Did I mention the great collab I made with Wendy of Neverland Scraps? It is still on sale through this weekend at my Divine Digital store, and you can also find it at NDISB and Pixie Treasures. There are even some cute QPs and BB pages available at Pixie Treasure, so be sure to check them out!
One final thing before I go! I will be adding a couple of new pages at the top of my blog in the near future. Actually, one will be going up today – freebies. These will rotate from time to time. If you happened to miss my Teacher's Pet submissions, they will be available for you to snag. I have no idea how often I will add to that page, so be sure to check back every so often and see of anything new has been added.
With that, I am off! Have a wonderful day!